The early model 429-460's had a ID tag very similar to a Ford 9" ID tag, here:
located under the front DS intake bolt, next to the ignition coil mounting location.

I found a couple of these engines when pulling a set of DOVE-C and C8SE 429-460 heads.
This shows where it would be located on an early model Ford truck with FE engine: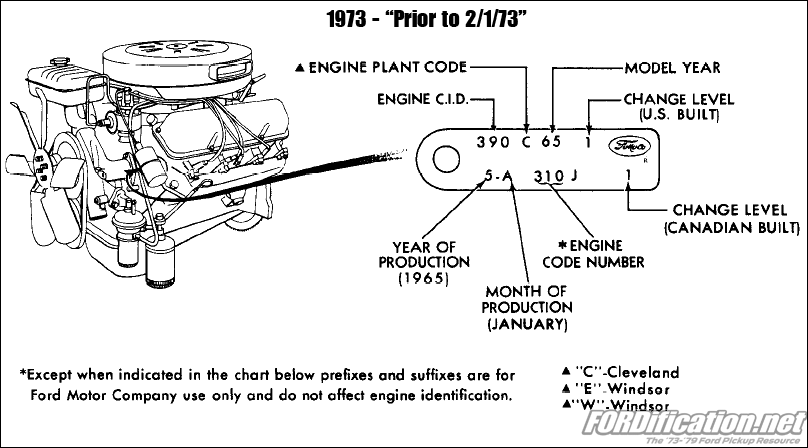 The newer models('72 or '73 and up) used the valve cover sticker as the engines ID/VIN for the vehicle that it is installed into. Hope this helps.
The block, head, intake/exhaust manifold numbers aren't VIN numbers per se, only date code and casting/production numbers. There are many, many big block parts with D_VE casting numbers used for Ford/Mercury intermediate engine parts, even though the "V" designates the parts where produced for a Lincoln.


Edited by aquartlow - 26-February-2016 at 5:46AM