X it! I built my dual 3" exhaust using Pypes XVF13 narrow trans tunnel X-pipe, 2-18" Jeg's header collector extensions, 2-Dynomax Ultraflo 17221 mufflers and 2-Flowmaster T3030 turndowns and a couple hangers. Did all the fit-a-ment/welding over a full Saturday.

I used a stock C4 crossmember and turned it around "bassackwards" and built my own trans mount within the crossmember. I use a long tailshaft C6.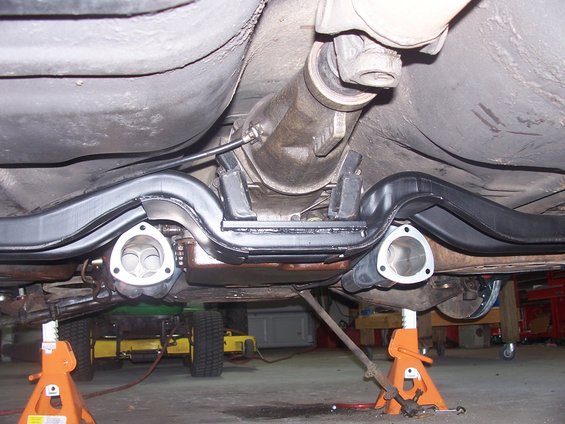 I have never heard anyone say they hated or disliked the exhaust tone from these, 9 1/2+ to 1 BBF with a Comp cam helps with that a bit.....but I can only guess though.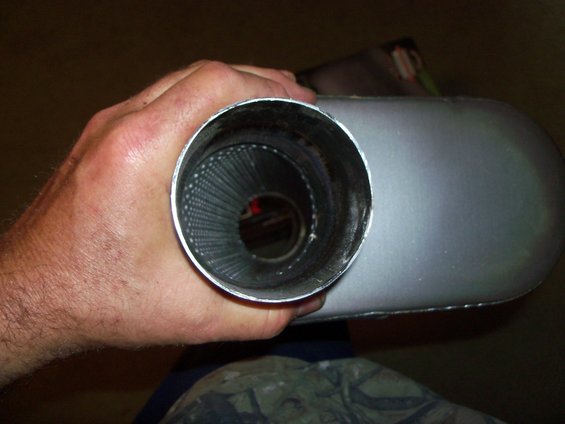 The Pypes X-pipe kit fits extremely well(after work with cut-off wheel and welder of course) and I have yet to drag the exhaust anywhere and my Rancher is lowered over 5"(the rear bump stops above rear axle have about 2.5" +/- clearance).
As far as sound, idle has a good rumble, while cruising it has a "spirited" reply but not obnoxious or have a drone like FM's, @ WOT it has an F-1 "evilish" get the hell outta the way tone.



-------------
www.supermotors.net/22468
Yeah, It's a Hybrid...It burns gas and tires.

No matter how good she looks, somebody, somewhere, is tired of her sh*t.

Beauty is skin deep, ugliness goes clear to the bone.