Im at an idle on my trunk!
I have no cross book, I need to get one I guess cause I'm getting no where and I'm desperate for info!
Anyone know of a dealer that supplies sheet panel fitment for the 68 Torino fast back in the trunk area??
Here are some pics on what I'm asking for
This first pic is the rusted out panel that's behind the bumper and the tank nozzle goes thru
This is the pic of inside back quarter, totally gone, someone did a patch job but did a sucky job
This pic of the inside trunk area speaks for itself, need to replace some of ths and almost all of it where the tank goes
This last pic is mainly to point out the wheel hub, like to have a replacement here so could splice it in where needed. So I won't have to try and make one and I have no tools fr this.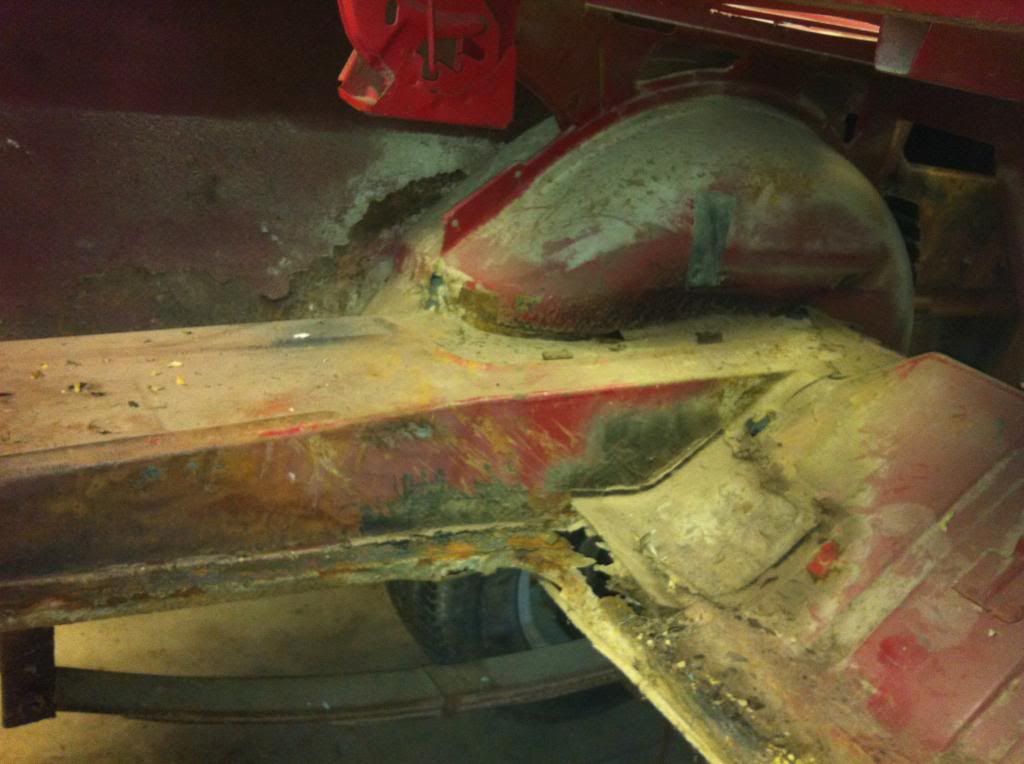 I know who carreies the floor pans,rockers, quarters and the other stuff but they don't have trunk pans I can find?
Being the mustang seems to have every panel up for purchase I'm asking if anyone knows if this stuff could be used on the Torino, in the trunk area?
I know the Fairlane can be used as parts but again I can't find trunk panels for it on replacing a 68!
Im positive I can mock up some stuff but not positive on complicated bends.
I need to replace the under piece cowl and a fella said use mustang parts? So this is where I'm at, can I use mustang parts, or does anyone know of another ford model I could borrow from that has these panels for sale?
Please any good info help on this is greatly needed I'm stuck!