I have been working on several cars in between snow storms but the biggest project was my brother's 1974 Ranchero GT. He had it towed to my house in January for me to replace the engine. I was a little shocked when I saw the car, it has had a hard four years since I last saw it.
Four years ago it looked like this.
When It arrived it looked like this
My brother said that he went to start it up one day and it just would not start, it would crank but would not start. This is what I found.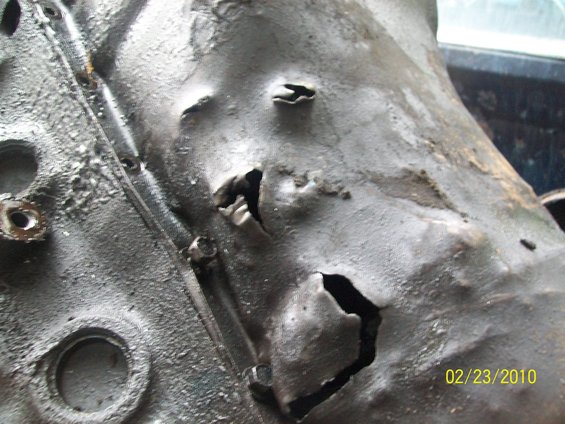 I installed the replacement engine with no issues, a 351C replacing a 351C
Even though it has been snowing quite a bit this winter, I just could not stand looking at what happen to the paint on my brother's Ranchero from 4 years of San Diego sun with no cover and never being waxed.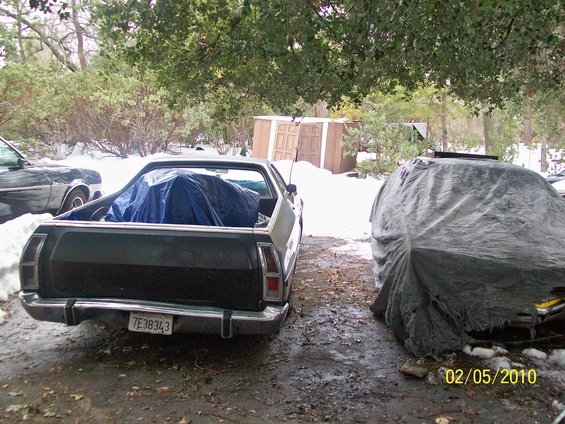 So I went ahead and did a partial paint job on it only painting the upper half as the lower half seem to be fine as it did not get the direct exposure of the top half. This was quite the winter challenge being that I had to paint it outdoors between storms and only being able to apply paint when I knew the weather would hold above 50 degrees for a couple of hours. As some of you know I have painted several cars using the Roll on Rust-Oleum method of painting which is how I painted this one.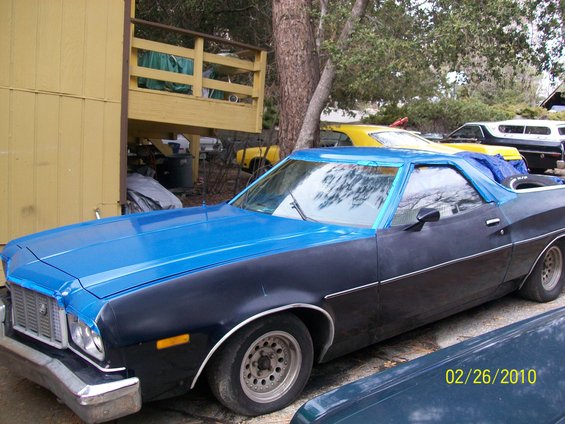 I paint sections at a time. 12 thin coats mixed 50/50 paint and Mineral spirits on the flat surfaces that face up and 8 thin coats on the sides and wet sanding between every two coats.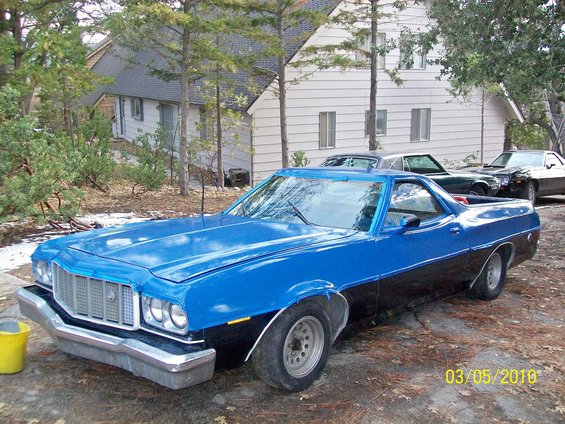 Once painting is done, a final wet sanding with 2000 grit and a polishing.
Not bad for $30 in paint and supplies.
while painting the car I found that my brother had a bed cover he never installed, so I installed it as well as a Ford Emblem on the tailgate which helped with the transition of colors on the tailgate.
If you have questions on the painting method feel free to ask or check out this site
http://rolledon.forummotion.com/forum.htm